Be Prepared for Market Changes
IRHA qualified Associate Partners offer a wide variety of services to help hospitals, clinics, medical practices and professionals expert advice and support. For more information on how to become a Associate BPN Partner contact Phil Ellis, MBA at pellis@indianarha.org.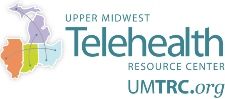 The UMTRC provides a single point of contact for telehealth resources across Illinois, Indiana, Michigan, and Ohio through educational and outreach presentations, individualized technical assistance, facilitation, connection to local or distant providers, and archived resources via our website and staff.
For more information, please visit UMTRC's website at http://www.umtrc.org/
Recent News
Governor takes aim at reducing Indiana's smoking rate. ...[ more ]
One of 5 recipients of this prestigious national award! ...[ more ]