Indiana Rural Health Association
Jeff Iliff, Publisher
812-478-3919 ext.236

Note: Articles submitted may be reformatted and edited as necessary. Please indicate when submitting articles if you do not allow any revisions to the article.
This newsletter is funding in part through Flex funding from the SORH.

---
Fall 2018 CAHoots Newsletter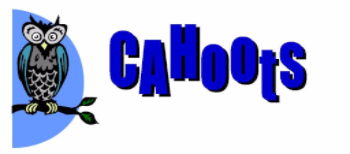 See what's happening at other hospitals in rural Indiana.
Which hospitals are receiving awards for outstanding achievements?
What exciting technology advances are available to you?
New CAHoots Articles Include:
• "Gibson General Hospital Now Offering 3D Mammography"
• "Consolidation is Hurting Hospitals' Supply Costs, Not Helping Them"
• "AED Donation to Youth Football League"

• "Association Between Patient Outcomes and Accreditation in U.S. Hospitals"
Entire 2018 Fall CAHoots Click Here


ARCHIVES
Recent News
Joining in the Fight for the Health of All Moms and Babies in Rural Central Southwest Indiana Communities ...[ more ]
New planning effort expected to map out how IRHA can grow critical treatment support to 11 counties with high rates of overdose crises in rural Indiana ...[ more ]