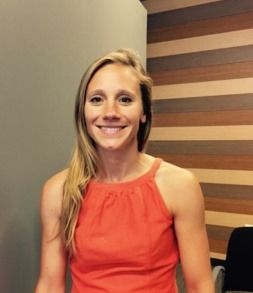 Katie Conner is the Implementation coordinator for Indiana Rural Health Association. Current projects include: Implementing Chronic Care Management and Behavioral Health Integration and Screenings into the rural hospitals in Indiana, networking and helping to provide resources for InSRHN members, and developing wellness initiatives for IRHA annual conference wellness committee and IRHA members. Katie has over 10 years of experience in corporate and community wellness, program planning, public speaking with expertise in stress management, nutrition, and exercise, as well as in-person, Web conference, and telephonic health coaching. She has a bachelor's degree in Health Promotion from Purdue University along with professional certifications (CHES (Certified Health Education Specialist), CWC (Certified Well Coaches) and CLY (Certified Laughter Yoga) and continues to pursue and attend professional development opportunities. She has coached thousands of people on healthy lifestyles, from coal miners in West Virginia working 7 days a week/15 hour days, to shift workers, to office management and CEO's, to stay at home moms. Katie also founded a small wellness business, Powerful Health and worked in conjunction with St.Vincent Project 18 to design and pilot a nutrition program for childcare centers focusing on green smoothies and whole fruits and vegetables. A message from Katie, "No matter who we are, what we do, or where we came from, we all have a common denominator. We all want to feel our best physically, emotionally, mentally, and spiritually, have a deeper sense of purpose, and be fulfilled in our daily lives. Yet we live in a crazy fast paced world and more times than not fall short of feeling our best in one or all of those areas. Connecting our values to our daily habits is the key to lasting behavior change. There is a practical solution to living well!"
Katie has several years of volleyball coaching experience, with 7thand 8th graders in West Lafayette, as the assistant varsity coach at Scecina High School, head JV/assistant Varsity coach for Hamilton Heights. She played on the ranked #1 in the nation ranked club volleyball team at Purdue University of 4 years. She started playing beach volleyball right out of college and has played competitively for the last 12 years dabbling into a few AVP next tournaments over the years.
In Katie's spare time, she enjoys spending time with family (husband and their 5 children), coaching, playing beach volleyball, listening to NPR and ted talks, doing puzzles, playing cards and board games, and creating new healthy food choices.
You can reach Katie at:
812-478-3919 extension 242
Recent News
LINTON, Indiana – Battling a local infant mortality rate (IMR) that exceeds the national average by some 150 percent, medical professionals, hospitals, clinics and trained facilitators in Daviess, Dubois, Greene and Martin counties will now "collaborate closely together" to aggressively reduce the local IMR rate and increase overall infant and family health, according to Don Kelso, executive director of the Indiana Rural Health Association (IRHA). ...[ more ]
Deaconess Illinois, a Critical Access Hospital, seeking a CFO ...[ more ]
Recruitment Needs at King's Daughters' Health ...[ more ]